If you closed your eyes
you could believe it was Bowie on stage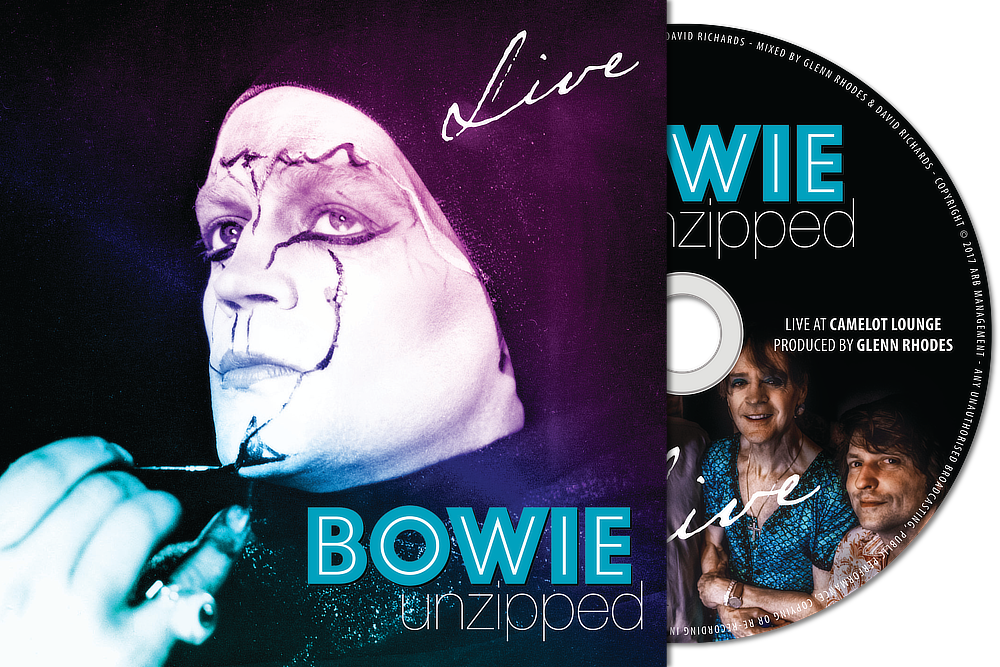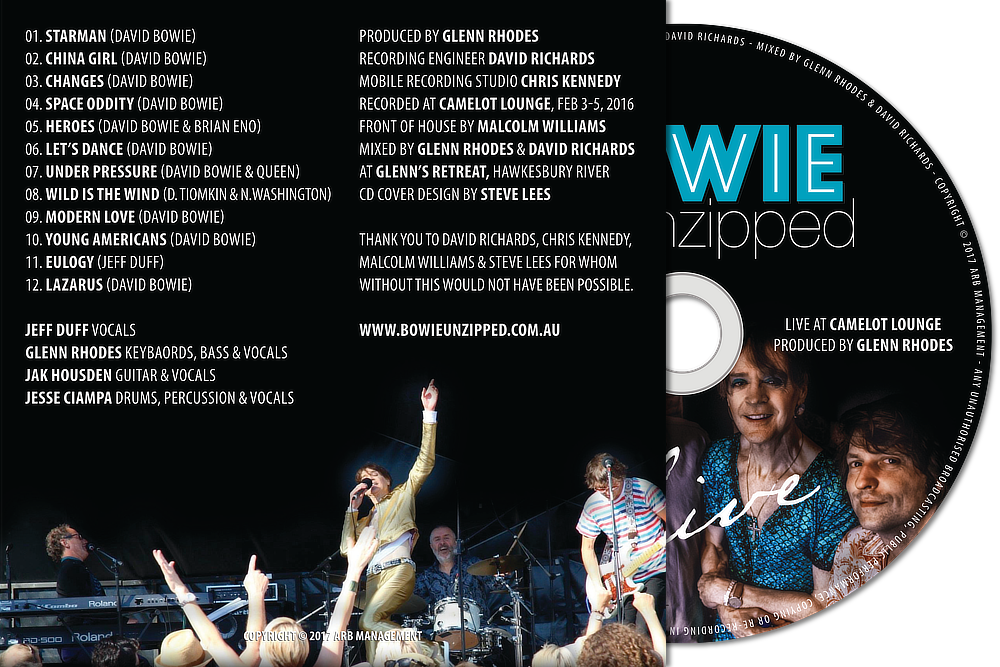 The Bowie Unzipped Live CD was recorded over three nights at The Camelot Lounge in Marrickville, Sydney in 2016, shortly after the untimely death of David Bowie. What was captured here on this recording was a band at it's peak delivering an emotional and impassioned performance culminating in the third nights extraordinary performance, most of that night is on this CD.
Recorded live at The Camelot Lounge February 3-5, 2016
Recorded by David Richards
Mixed by David Richards and Glenn Rhodes
Produced by Glenn Rhodes
The Bowie Unzipped Band
Jeff Duff Vocals
Glenn Rhodes Keyboards, Bass and Vocals
Jak Housden Guitar and Vocals
Jess Ciampa Drums, Percussion and Vocals
Jeff Duff's Bowie Unzipped live at
Grab a great quality T-Shirt for you and a friend!